International programs
Hope for disabled children in Vietnam
Author: Főadmin Date: 2016. november 03., csütörtök 15:19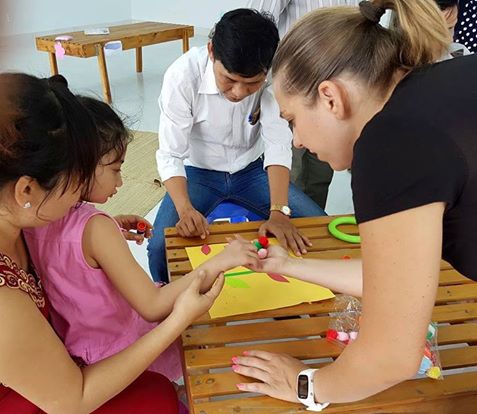 Hungarian Baptist Aid's US office, Respond24 conductors (special need teachers) teach disabled children, their teachers and caretakers in Vietnam again. Katalin and Lilla returned to Vietnam in 2016 to work in Tay Ninh province in the south and Danang in the center of the country. They help children ages 5-12 years learn for the first time how to sit up, walk, grab and hold onto items, dress and eat. The very intensive conductive education proves effective and brings results that even surprise the parents. Children receive hope, not only physical, mental and emotional development.
Bringing their children to the center in the morning means parents can work and make a living. The Vietnamese teachers and care takers learn fast and are happy to see the good results of this new method and their learning.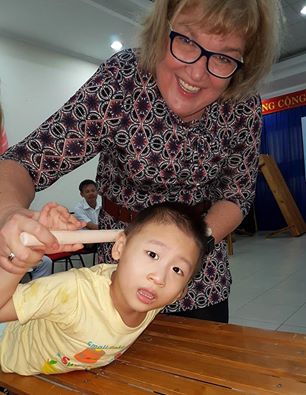 RELATED NEWS
Love without borders
Workers of HBAid in Tacloban again
Five months after the typhoon in Tacloban (Philippines) and its surrounding areas, Hungarian Baptist Aid (HBAid) is rebuilding a school and a kindergarten that were damaged, distributing water purification systems for families, and helping injured children.